I've just returned from my 14-date tour of Russia. I'm hugely grateful to my friend Iouri Lnogradski for organising it, and to the British Council for facilitating it. Thanks also to all the local musicians who came and collaborated with me – everything from hang drum and pointillistic piano to electronic drones and psyche rock. Having never done a solo tour before, let alone one where each show is improvised, I hope this is the first of many.
The Ableton patches – essentially improvisatory frameworks which I spent some of the last 6 months building – were really fun and inspiring to work within. There'll be an album made from the concerts at some point, and I have the feeling that I'd be very happy exploring and refining this approach for a long time to come.
There are a bunch of new photos up in the galleries, and an interview I did about the tour at the end of this post.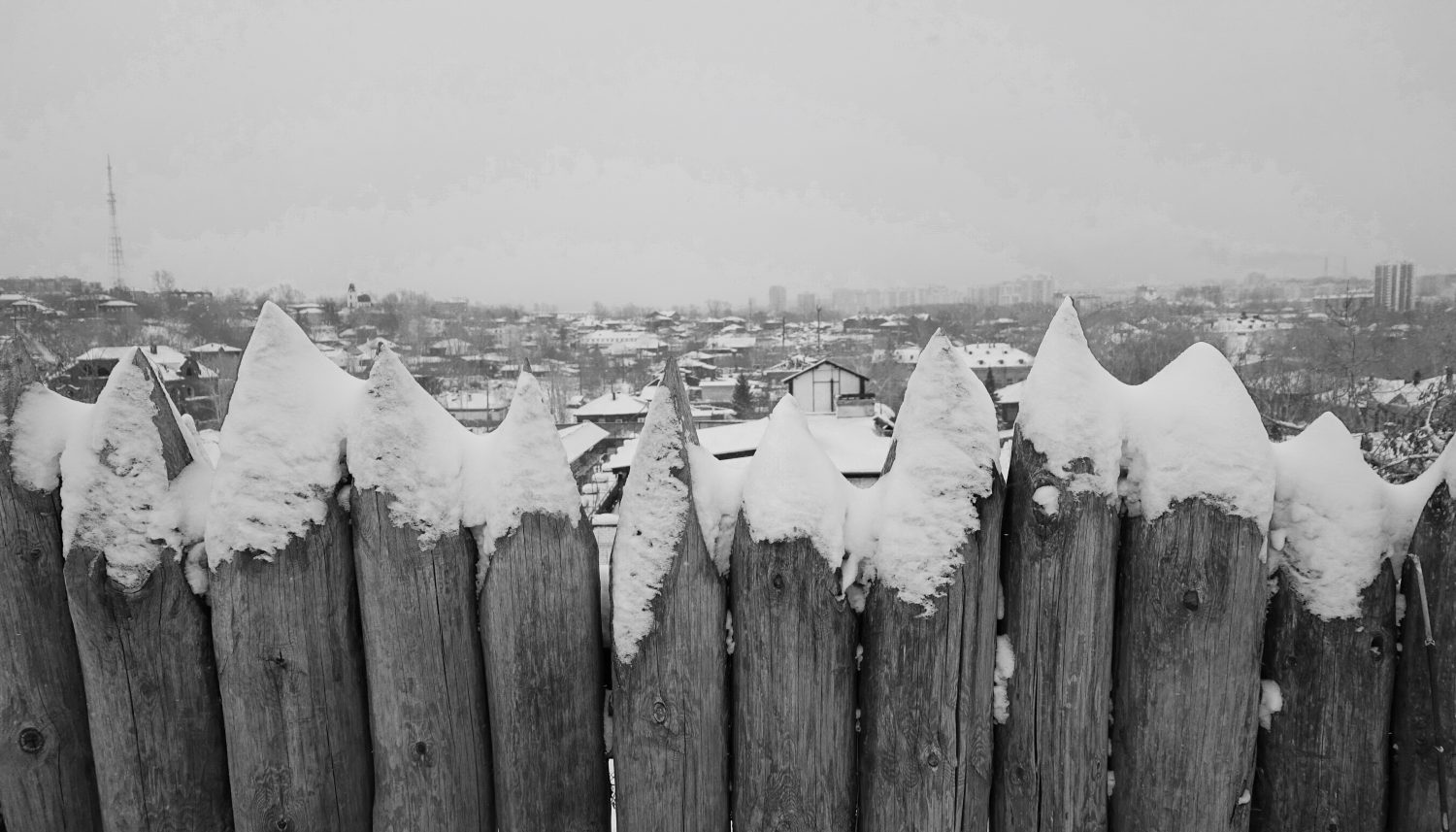 In other news, I've contributed in various capacities to new releases by Sam Amidon, Future Pilot AKA, The Magic Lantern and Harry Styles; and to the soundtrack of the new series of Top Boy, with Brian Eno. There's also a collaboration record out with Erland Cooper which has been getting a really nice reception.
Up to Christmas I'm working on a major label project which hasn't been announced yet, and also finishing off a documentary film soundtrack for the director Bernardo Ruiz. It's about the issues facing the Tarahumara in Mexico.
The record with Christian Mason and The Ligeti Quartet is finished, and I've found record deals for both my duo record with Shahzad Ismaily, and the group project with Martin France featuring Arve Henriksen; both will be out in 2020.
I also moved house and am digging a hole in the garden which will eventually contain the foundations for a recording studio. I'll post some photos when there's something to look at.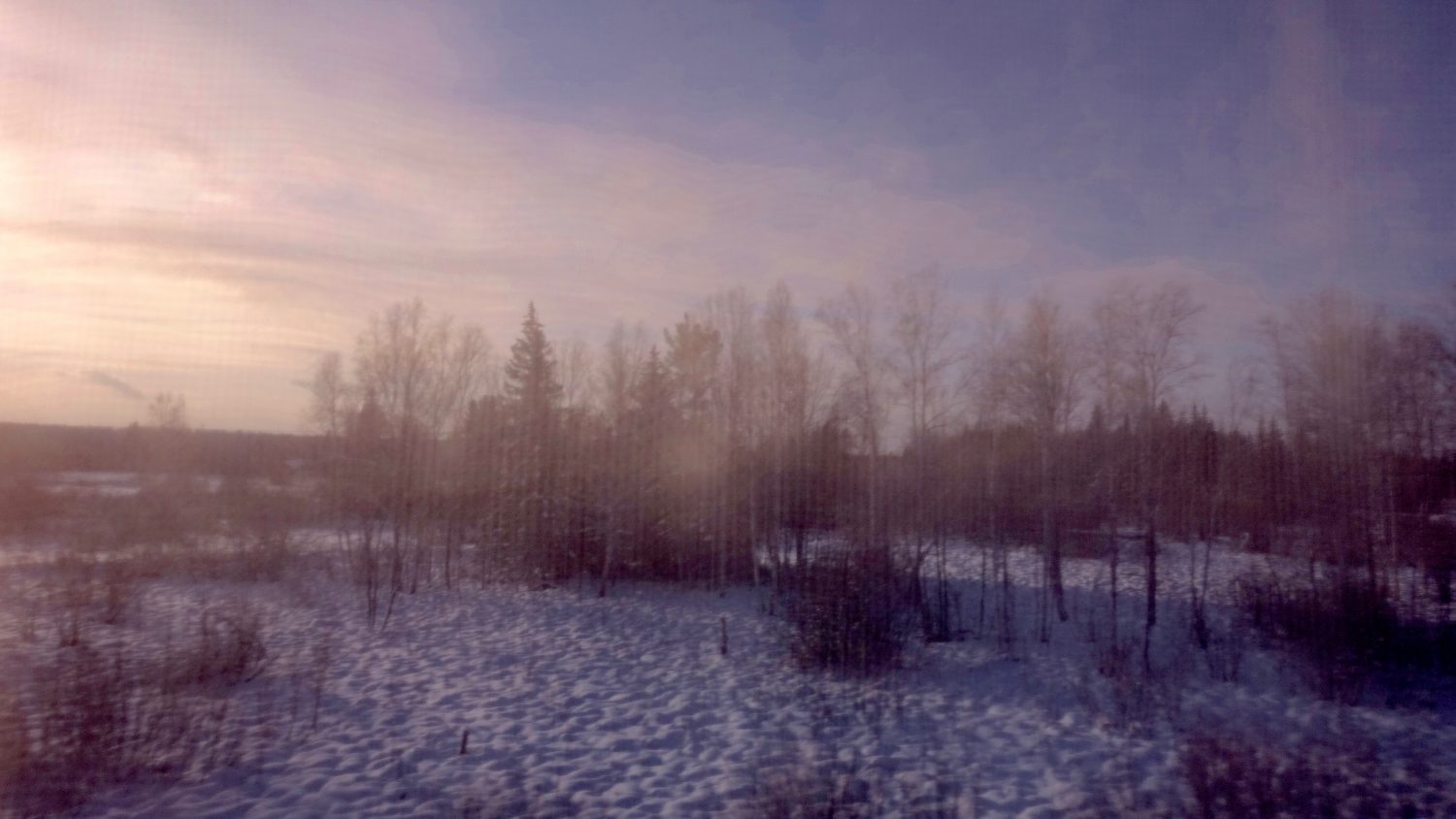 Is this your first solo tour, and if so, why?
I made my first solo record in 2003 – it was quite folk-influenced and I did a few solo shows around that, but it was also highly orchestrated and I couldn't get the number of musicians I'd have needed to do it properly. A few years later I made another record which was a production project featuring guest singers and again, it wasn't really practical to tour. I did a few shows in Russia in 2008 which were mostly connected to an ambient solo guitar record I made in 2007 called Scene Memory. I was able to play most of those pieces on my own, and improvise within them. After that came some more production-based records but I was always more interested in making them than trying to promote them; plus I was really busy with production work.
What will you be playing on this tour? Any old material?
No, it will be all-new material, and 90% will be completely improvised. After a long hiatus, when I decided to make my own music again, I didn't want to repeat the story of the past where I could never present the material live the way I wanted. So this time I've written almost nothing, and I'm going to generate the material in front of an audience, then take it all home and make the album out of that. I've been building environments within Ableton which, without resorting to looping or backing tracks, allow me to generate bass frequencies, drums, drones and melodies from the guitar – all in real-time. It's really fun to play with, and quite unpredictable.
In addition to your solo set, you'll be collaborating with local musicians each night. What aesthetic qualities do you look for in a collaborator, and what preparation will there be?
It's always nteresting and valuable to play with musicians I've never met. Equally so to encounter situations where the aesthetics of one's collaborators are different to one's own. That doesn't necessarily mean the result will be good! But there will be no rules, no expectations, and no sheet music. In terms of my own preferences, it's a question of sensitivity to pure sound, before 'ideas' come into the picture. I like exploring sound – and that doesn't mean it has to be slow or quiet. But when musicians are too keen to state their ideas, it can feel to me like an oppressive dinner party with everyone talking at the same time. There's nothing inherently wrong with that musically, it's just that you need a band of geniuses to make it really work, and even then it's not often to my taste.
Beyond the context of live improvisation, what is your general attitude regarding improvisation vs. written/structured music?
I don't have a general attitude, because different circumstances require different approaches. Having spent my youth as a classical composer, when I reached 35 I was suddenly totally bored with my compositional ideas, and instead of trying to refresh them it seemed to me the most inspiring route would be to embrace chance events and reframe them – so that the arrangement becomes the compositional act. The record 'Daylight' resulted from that. Although in this solo tour all the sounds are coming from me, there's an aspect which is uncontrolled, due to the way I've built the Ableton patches. This means there's always an element of surprise, and a need to respond to the moment. That's very different to using pre-written material as a framework to improvise within.
Your CV is so diverse; how did that happen, and what binds it together?
People just ask me to play! I've no idea how it works, I just hope that somehow it keeps working. What binds those experiences together is that I try to contribute to each project in the same way – to try and work out what is needed, contribute in my own style, while remaining empathetic to the music.
Tell us about your collaboration with Boris Grebenshikov.
I met Boris when his previous producer, a friend of mine, asked me to play on his last album. I adored working with him – he is so playful and passionate, always pushing for more. He's someone who you want to please and, although he's extremely kind, it's not easy. Sometimes he'll ask for a very wild solo and I'll think I've gone too far – but then he'll demand even more! His lyrics are, of course, profound works of art. Music is, for him, part of a wider spiritual purpose – as it should be. He's an inspiring and beautiful person.
There's an element in his approach which, for me, embodies something of the Russian spirit as I understand it. It has to do with the specific balance of tragedy, hope and humour. Recently he recorded some traditional Bardic songs at my studio, and there was a harmony between this material and his own character. A sense of kindness in the face of the mercilessness of life.
Staying with the Russian connection, you worked with Eno on the soundtrack for 'Dau'. There is so much mystery around this project. What is it for you?
For me it's an enquiry into the human condition. The lens happens to be Lev Landau's Institute. So much has been written about the controversial conditions under which the film was shot, the launch in Paris, and the character of the director. Very little, sadly, has been said about the films themselves and the meaning of the project. We live in fatuous and sensationalist times in terms of the media response to works like these, but to me it is obvious that 'Dau' is one of the great contributions to cinema, and has extremely important things to say both about human nature and also about the nature of reality as we perceive it.
What is your process for writing film music?
What I've always enjoyed about working with film is that it's immediately clear when a piece of music works with the picture or not. I spend most of my musical life in an abstracted, almost relativistic space. So it can be quite relaxing having such a clear frame to work within. Often, again, it starts with improvisation to the picture, and after that initial act it's a matter of refinement and orchestration.
How do you form friendships with your colleagues – both those who are in the public eye and those who, like you, are more behind the scenes?
There's no clear answer, but friendships are built up over time, and it's not always possible to do that in bands who you only tour with for short periods, let alone with musicians who you only see in the studio for a few hours. Among self-employed professionals there is a wry understanding of the everyday pressures and pleasures that this kind of life entails, and that's a pretty good basis for discussion and solidarity. True, deep friendship is rare in any case, whether someone is a musician or not, famous or not. I have some old friends who became famous along the way, and having known them all through that process helps to cement a friendship.
How many solo records have you made? How much of them are fully yours, and how much do you give of yourself to other people's projects? Do you care about credit?
There are 5 full solo albums, 4 EPs, and a few duet albums. I have a duet record with Shahzad Ismaily out next year, and a band record with Martin France, Arve Henriksen and Matana Roberts. There are some records which I contributed to without being credited prominently which very much contain something of me, and records under my name which contain a lot of other people. Sometimes a conversation alone can change the course of a project, and I've been on both sides of those sorts of conversations many times. I don't see any easy way to quantify or qualify it all, and I can't see the importance of doing so.
As a producer I try to be the missing link between the artist and the final product. So although my fingerprints are on the final piece, I hope that I don't have too strong a style. I see the role of producer as being a conduit.
What constitutes unacceptable behaviour from an audience?
Haha! In my view it's unacceptable to play with your phone during the gig. I have a personal rule that I never stay in concerts that bore me – I just leave. And it's much better to do that than to stay half-in and half-out of the world that the performer is trying (however badly) to create. When I leave concerts in the middle, it's not because I don't respect the performer – it's because once I've tried and failed to find something in the music that moves or intrigues me, I don't believe I should have to endure it. I would feel more disrespected by someone playing with their phone than by someone walking out. Also, I'd be really glad if people would refrain from filming these concerts – it changes the mood of the performer, the person filming, and everyone else around – and I hate it.
Does performing different styles of music help a musician to improve their skills? And does the need to make a living undermine artistic pursuit?
I think the only important thing is to feel generally good about what you're doing each day. For some people that's making a living in whatever way possible. For others it's to do with honing a specific skill to the finest degree. For others still it's a meaningful hobby. And there are many many combinations and shades in between all of these. But whatever the underlying purpose of our work, we have to be at peace with our decisions wherever possible, survive on our own terms, and not twist our brains trying to post-rationalise our crazy decisions. It's fine to be irrational too, lets embrace that.
As a musician, do you still have dreams left to fulfil?
It's a big deal for me to come and do these concerts – I've waited a long time to focus on my own music again, and perhaps it came at the right time and I was finally ready. I'm extremely lucky that I do want to be doing the work that comes my way. But it feels important to me now to turn the focus away from production and towards the guitar. To stop always being a sideman, and try to put something of my own at the centre.
When you go on tour, do you see much of the countries or just airports and hotels?
I don't travel very much anymore – my last tour was with Pulp in 2016, and on that tour we managed to see some wonderful places and explore more than just the airport! For example we climbed up a glacier outside Santiago and went to Quokka Island off the coast of Perth. When I travel to record or produce, there is usually some time to socialise and explore the cities. Next year I'm playing guitar with Jon Hopkins on his tour and I'm looking forward to staying in hotels again. I miss the starched linen.
What musicians, dead or alive, would you like to work with?
There's a drummer called Deantoni Parks who I would absolutely love to play with. There's a chance we will work together later this year, but technically at the time of writing, the answer is him. I'd also love to do something with Julia Holter. From the past, I'd like to have been able to show my real musical hero, Morton Feldman, some interesting guitar sounds. I wonder if he would have been inspired or revolted.
Some people in Russia don't understand why you haven't focused more on your solo coareer. Have you ever been asked that by someone whose opinion you respect?
Not really. David Holmes and Brian Eno always encouraged me, but not in a way that seemed too pushy! I think it's just not very much in my temperament to push myself, I'm not even sure how much of an 'artist' I really am – or how much I want to communicate in that way. Also, I truly love contributing to other artists work through production or playing. But it does feel like a change might be coming, and I owe it to myself to explore it. It blows my mind that anyone at all might want to come and hear me, but I realised I would be very happy if, in 10-20 years, I could play in a few cities across the world and have some kind of audience.
Your tour is supported by the British Council, as part of its 'Year of Music' collaborative initiative between Great Britain and Russia. What is your view of the role of art in politics, and what do you think of the situation in Russia?
I don't want to deliver any platitudes about art being a mutual language. Everybody knows that all of us are cut from the same cloth. Although art can reinforce that message I think it can devalue both the message and the art itself to labour the point. Equally, I am no expert on Russian politics despite my travels and interest in the country. However I do believe that Russia has an extremely important role to play in the world, as it has done throughout history. It has much to teach the rest of the world, and whether or not it manages to fulfil that role in a positive way is largely dependent, I believe, on all countries dialling down the rhetoric and propaganda.
What was your impression of the 2014 MuzEnergo tour which you participated in for 3 weeks?
That was easily the most extraordinary tour I've ever undertaken, and I'm so glad I was there. My favourite moment was getting lost in the forest outside Krasnoyarsk in the July heat, without water, and the Finnish musicians making water-divining rods. When we eventually found a stream, that was the best drink I've ever had.